One of the Northwest's premiere drummers, actually began his musical career playing accordion. His father, Joe Spano, one of the Northwest's premiere accordionists, had an accordion in Rick's lap at age 5. After four years of studying accordion Rick found his true love- DRUMS. He began studying with Keith Purvis. After 8 years with Keith he played in the Highline Community College Jazz Band and the Fred Radke (former trumpeter with Harry James) Band. Rick continued his education in Edison, New Jersey with Charlie Tapp, former teacher for Buddy Rich. After that Rick returned to Seattle to study under Bill Cottic. Rick returned to active playing performing with jazz pianist Overton Berry, Larry Coryell, Diane Schuur, Bruce Phares, Art Foxall, and Lil Brown.Rick has since performed with Roger Fisher, Randy Hansen, Herb Ellis, Scott Rosburg, Joe Spano, Rod Cook, Noel Redding, Buddy Miles, Mitch Mitchell, and several others. Rick is presently performing with Overton Berry Trio, Randy Hansen Band, Scott Rosburg Project and Tim Turner Band.

www.rickspano.com

Kevin John Adams - Bass Guitar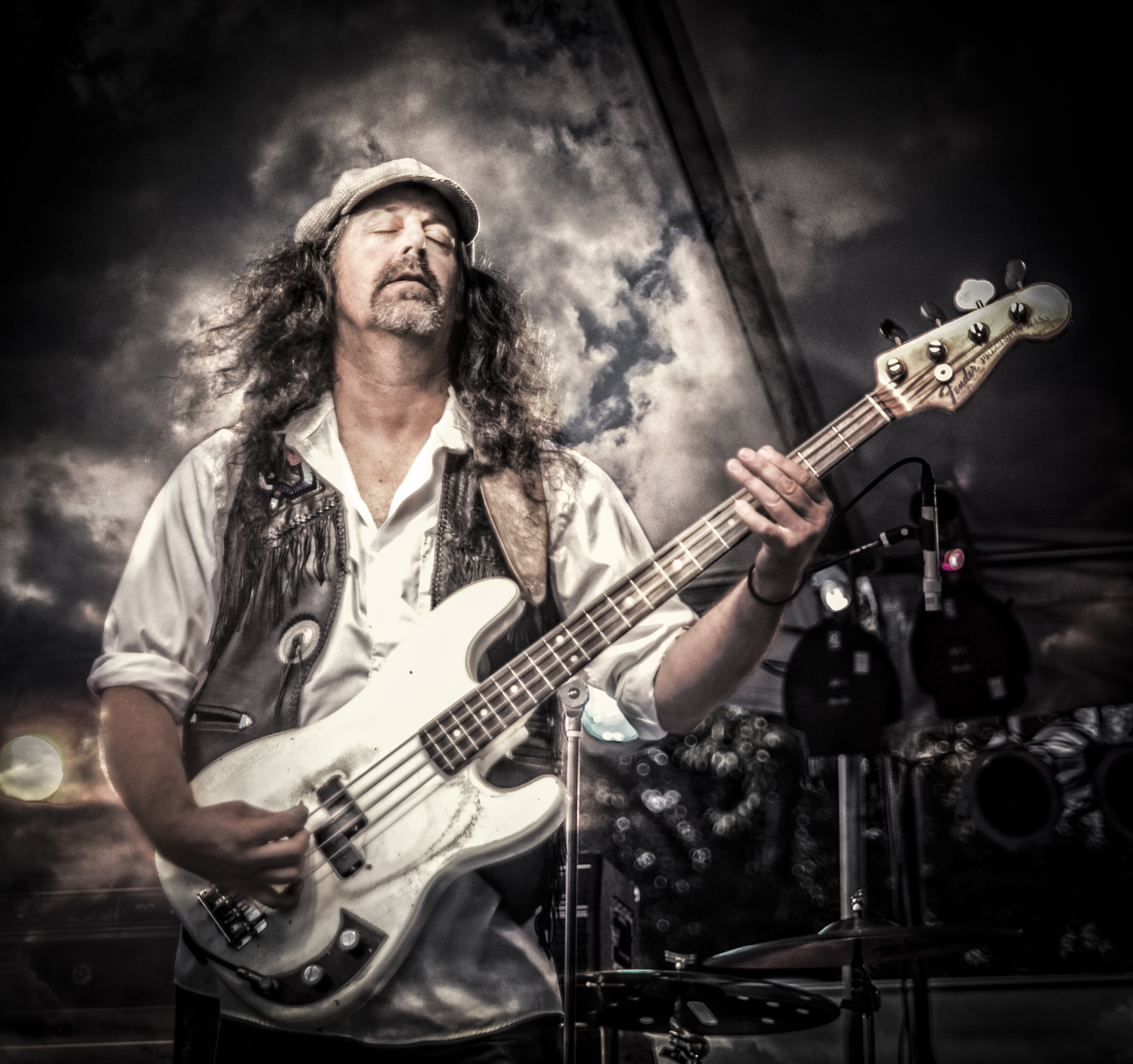 Kevin John Adams-Bass Guitar

Originally from Spokane, Washington Kevin's professional career started in 1976.
Kevin has toured much of the U.S. & Canada with the bands Lodestone, Spyder Davis Blues Band, Spin Gibbous, Fanatic, UVU, and The Belairs. Prior to joining The Randy Hansen Band in 2004, Kevin played and recorded for four years in a Randy Hansen side project called The Rutherfords.
Kevin also plays guitar and has written and recorded many of his own songs. Kevin considers playing in The Randy Hansen Band a "labor of love" as he was greatly influenced by Jimi Hendrix and has been close friends of Randy, Rick Spano, and Kevin Fillo for decades.